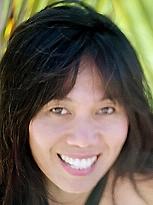 About Chau Stotelmyre
The Golden Rule Is To Serve Customers Needs.
Chau Stotelmyre has been providing services to the legal, business, and medical fields for many years. Languages and real estate are her passion. She has been helping many people from all walks of life. People come to her for many reasons because they know that she is knowledgeable, compassionate, caring, and most of all, she would go out of her ways to help them the best she could.
Chau Stotelmyre is a wonderful negotiator, and an avid researcher. She pays attention to details and very thorough in her search. She enjoys working with talented contractors and designers. She likes beautiful houses with character, and location is everything to her. It is truly a challenge to balance beauty, location, and budget to cater to one's needs, but when one could find that combination to fit and to serve, then it is really fun. It is her passion to find the best quality houses in good location to meet the clients' needs and to see them smile.
Chau Stotelmyre was accepted to the Bio-Medical program at University of California, Riverside, and she received a BA in Biology. For her graduate study, she received a MBA with emphasis in Marketing. She is a perpetual student in science, languages, natural health, food remedies, exercises to stay young and always flexible. She is a State Certified Vietnamese Court Interpreter, a Real Estate Broker, and a Notary Public.
As a realtor, she abides by a code of ethics adopted by the National Association of Realtors based on professionalism and protection of the public. Her motto is, To Live is To Serve, and To Love is to Give without expecting anything in return. To her, a referral by clients is a nicest compliment of all. She has three beautiful, gifted, and talented children. They are her joy and pride, and they never stop to amaze her with their accomplishments. Her hobbies are lap swimming, surfing, exercising, taking pictures, flowing with God, and learning something new each day.
So when you decide to buy or to sell a home in Oceanside, Carlsbad, Del Mar. Encinitas, La Jolla, San Diego, Vista, or anywhere in Southern California, then please contact me.